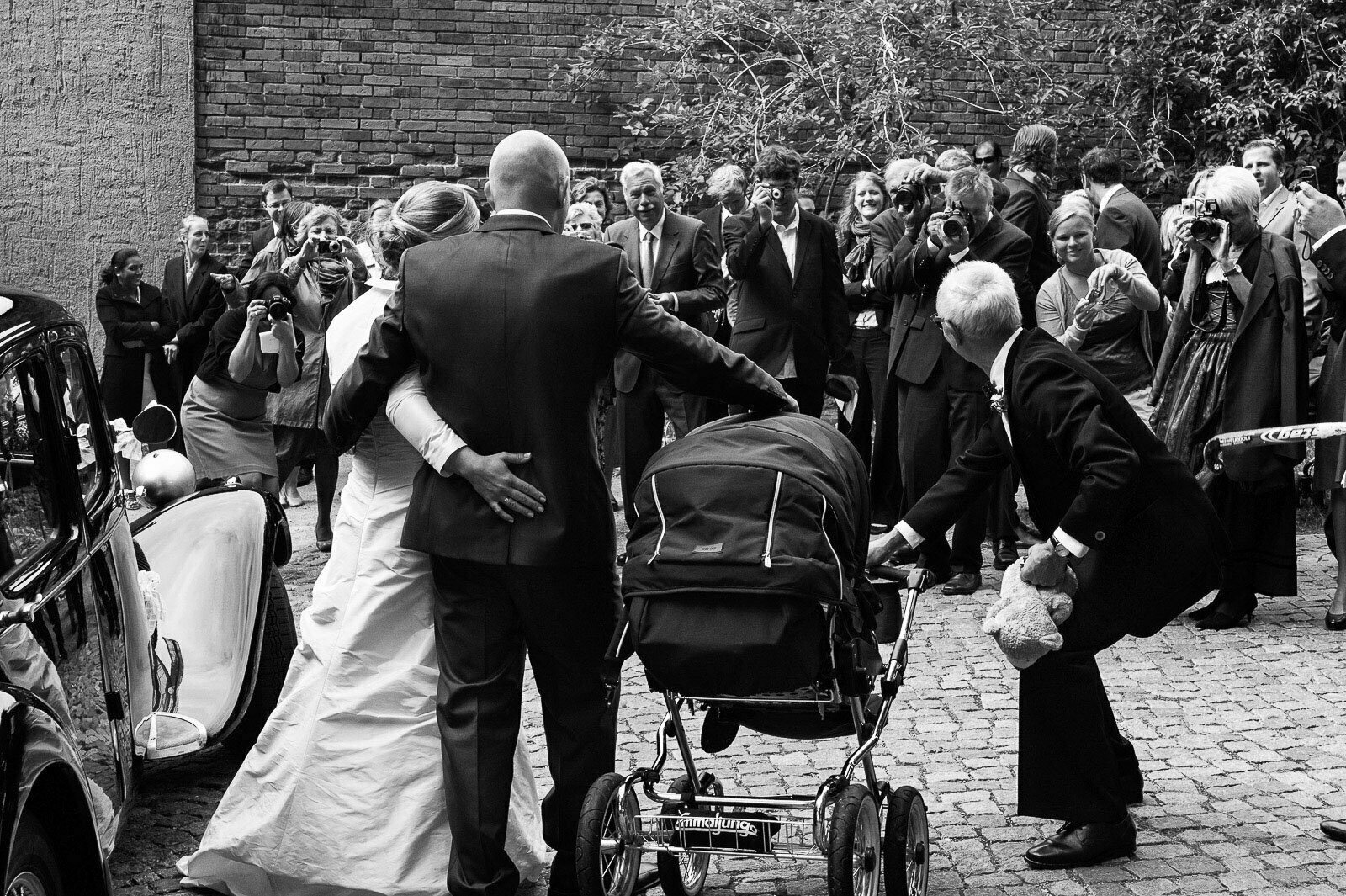 Wedding Photographer
Are you looking for a wedding photographer who can capture this special day in your life in an authentic and natural wedding story?
On your most beautiful day, I will be the observer and your constant companion; always close to the action but at the same time in no way intrusive, because you are the stars on this day.
I will be part of your wedding party to capture candid, natural and authentic moments with the camera. I see emotions and capture them for you in touches, looks, gestures and movements. As a wedding photographer, it is important for me to anticipate what will or could happen where and when. The whole thing happens almost unnoticed by you with a lot of preparation, experience, concentration, reflexes and agility. Well prepared, I move through your wedding day with foresight.
I like to present you with whole wedding stories and not just collected best-of wedding pictures. This way I can convince you of my skills as a wedding photographer and you can quickly see if I am the right person for your wedding day.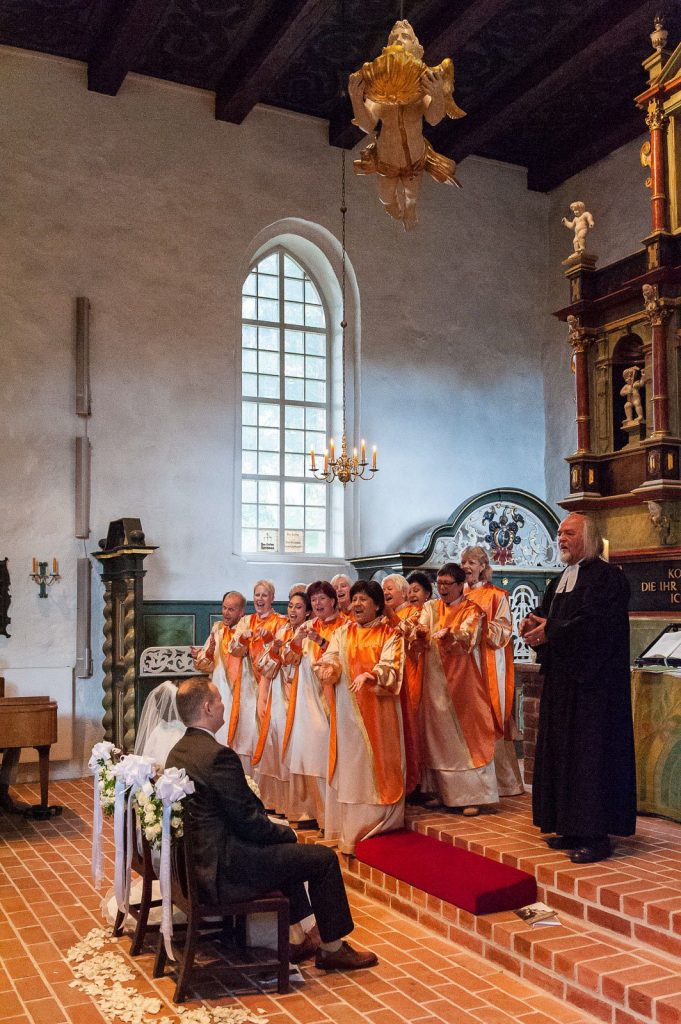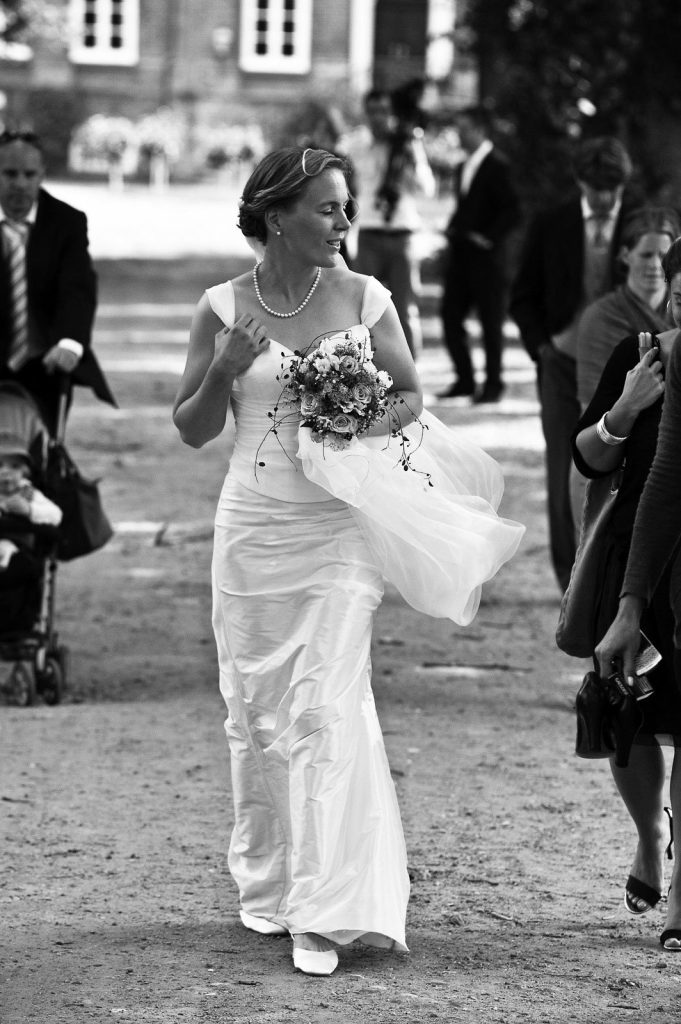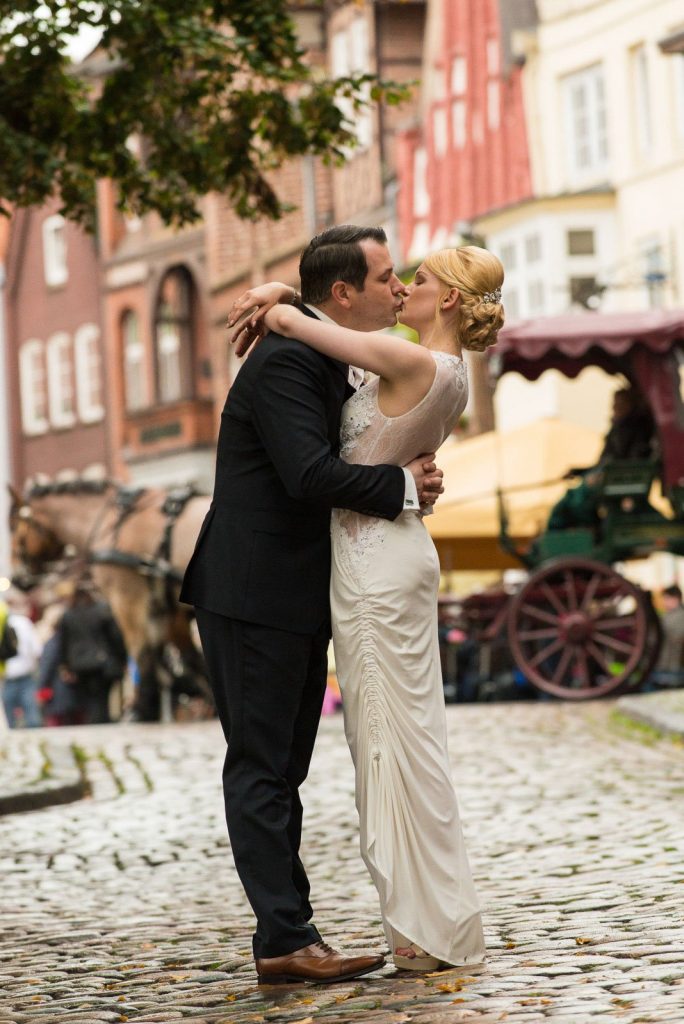 Wedding photography for Hamburg & nationwide
With intensive preparation for every wedding: experience, research and maps lead me to the greatest spots near your wedding. And I also check them out on site beforehand. I don't think it's very professional to show up at a wedding unprepared. A master plan, local knowledge and knowledge of what is required, coupled with a talent for improvisation, are the best prerequisites for a successful wedding story.
I am most often on the road in Hamburg, Schleswig-Holstein, Lower Saxony and Mecklenburg for wedding reportages. Hamburg is my home; I know every nook and cranny there. In Hamburg's city hall, in the city center, on the Alster lake, in the Speicherstadt, on the Elbe beach, in the Jenisch Park, in the port of Hamburg, on the Elbe, in the central park, in the Niendorfer Gehege, in the Harburger hills, at the Strandperle, in the museum, at the Altonaer Balkon, ... I have photographed weddings all over the city and always researched beforehand where the best spots are. But I have also been on the road for many wedding couples at the Baltic Sea, at the North Sea, in the countryside, on estates, in castles and in village churches.
★★★★★
Leidenschaft
"Wir als glückliches Hochzeitspaar an der Hafenkante und im Hintergrund die dicken Pötte und die Köhlbrandbrücke – perfekter hätte deine Auswahl für unser Brautshooting nicht sein können! Du hast genau das gefunden, was wir uns erträumt haben. Wir konnten uns voller Vertrauen auf deine professionelle Art und deine Leidenschaft für´s Fotografieren verlassen. Auch die super Stimmung auf der Barkasse und die traumhafte Trauung hast du mit deinen Bildern perfekt festgehalten. Vielen Dank für die tollen Impressionen und Erinnerungen. Judy & Chris"
King Nothing auf Google
vielen Dank
"Durch dein professionelles Location Scouting ist mit dem Hafenmuseum die Wahl auf eine für uns perfekte Szenerie gefallen. Wir haben uns bei dir total wohl gefühlt und finden, dass du es durch deine leidenschaftliche Art zu fotografieren geschafft hast, die tollsten Momente "unseres Tages" festzuhalten. Hab vielen Dank dafür!"
Gesine & Benedikt auf Facebook
best photographer
"Dear followers, we were so lucky to get married in Düsseldorf recently and so thankful to have the best photographer from Hamburg on tour with us! Check out his profile here and his homepage which show examples of his lovely black-and-white photography, absolutely gorgeous work! Working with him was enriching and all the photos captured the moments so beautifully! Thank you Ralph."
Marie Kube auf Facebook
★★★★★
begeistert
"Wir haben Ralph das Zweite mal gebucht. Einmal für Fotos von unserem Sohn, als er 2 Wochen alt war und jetzt zur Hochzeit. Wir sind mehr als begeistert und empfehlen ihn wärmsten Herzens weiter . Auf bald ,bis zur grossen Feier lieber Ralph!"
Monika Stock auf Google
Would you like to know more?
Whether it's half a day, a full day or even longer: I offer you what you need. The sooner I'm there, the sooner I'll be perceived by you and your guests as one of them. From getting ready to the wedding party in the evening.
Of course, I offer you a no-obligation meeting in advance so that we can see if we match and I am the right person for your wedding day.
Wedding cards
from my fine art studio
I design and print wedding cards according to individual wishes. The fine art paper is perfect for handwritten greetings with a pen or fineliner. This gives each individual card a very personal touch.
Wedding Cards | Invitation Cards | Thank You Cards